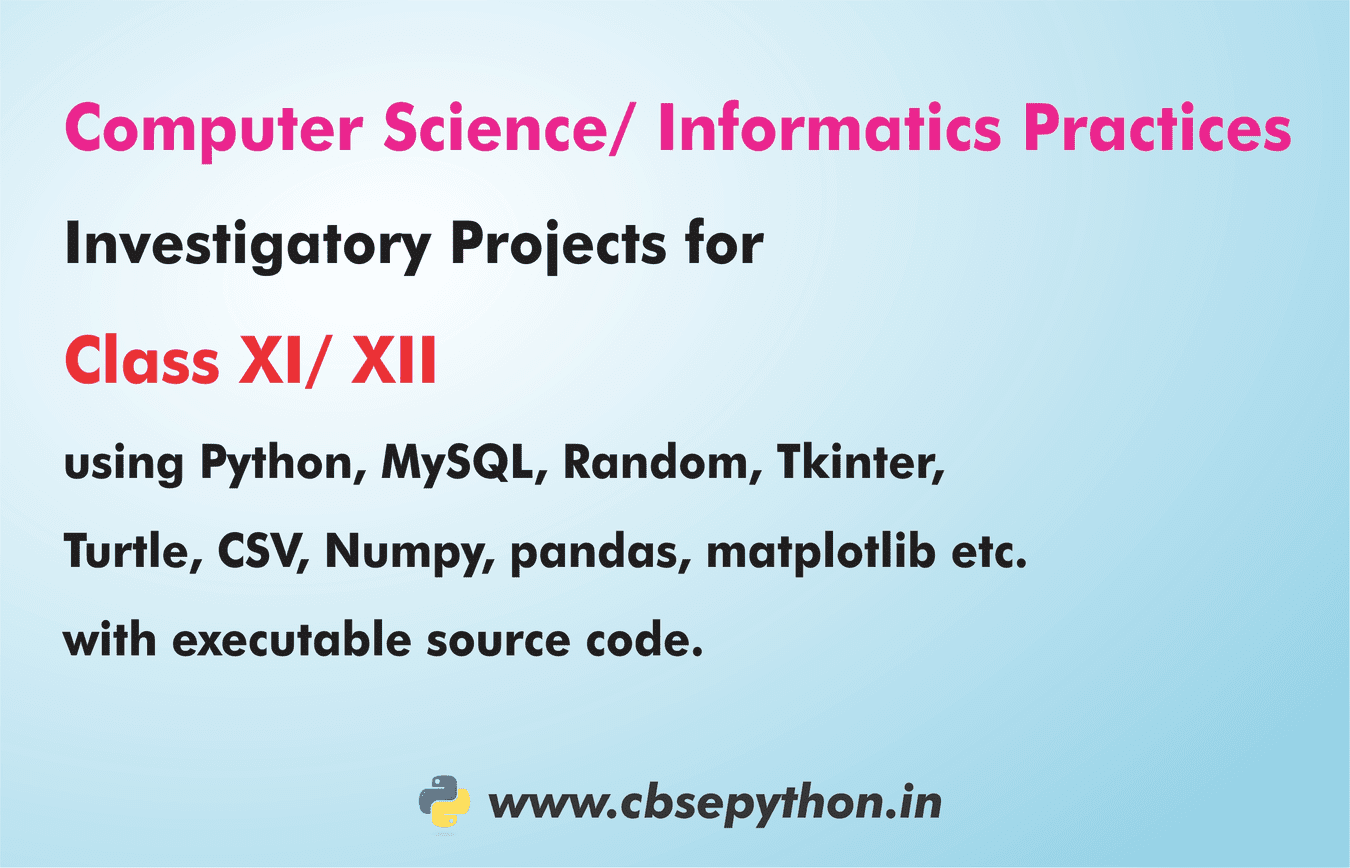 Class 12 Computer Science Project in Python
In this article you will find Computer Science/ Informatics Practices Investigatory Projects for Class XI/ XII using Python, MySQL, Random, Tkinter,Turtle, CSV, Numpy, pandas, matplotlib etc. with executable source code.
Here are some Computer Science Project in Python Class 11-12 that can be helpful for the students. Students are advised to take an overview of the source code and try themselves to execute the program.  If you found any problem or error in execution, kindly mention it in the comment box given below the project. 
Python Projects for Class 12
The aim of the class project is to create something that is tangible and useful using Python file handling/ Python-SQL connectivity. This should be done in groups of two to three students and should be started by students at least 6 months before the submission deadline. The aim here is to find a real world problem that is worthwhile to solve.
Computer Science Projects for Class 11
Check Out More Python programs/ Projects
Students are encouraged to visit local businesses and ask them about the problems that they are facing. Students can be extremely creative here. They can use a wide variety of Python libraries to create user friendly applications such as games, software for their school, software for their disabled fellow students, and mobile applications, of course to do some of these projects, some additional learning is required; this should be encouraged. Students should know how to teach themselves.
So these were some Class 12 Computer Science Project in Python. I hope you found them helpful. Some more Computer Science Project will be uploaded soon.